What We Do
Cocoa Village Tattoo Gallery offers its customers 100% custom and creative designs that are tattooed with the highest quality and care. Our team of professionals are art focused and are constantly advancing their technical skill through monthly seminars and online courses. Our mission is to make our clients feel at ease and leave with a custom and clean tattoo that they love! We are a well-established studio in Cocoa, Florida and our foundation is built solely on the outstanding work and dedication to our craft/brand over the years.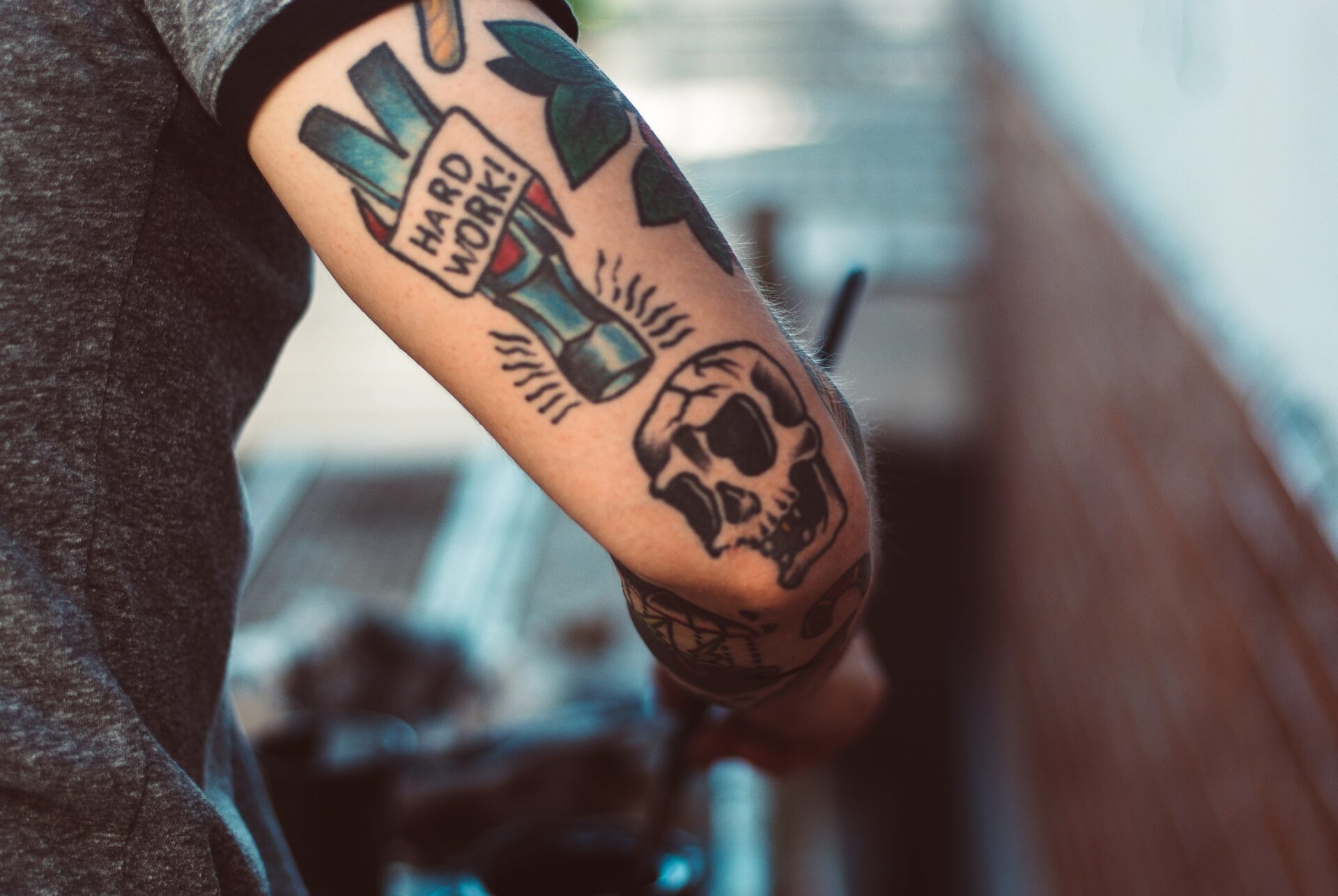 Our team of driven and skilled artists all specialize in custom tattoo designs. We provide a high-quality and personal tattoo experience for each and every client. Share with us your tattoo concept and one of our artists will work with you to make that dream tattoo a reality. In our studio, we ensure a relaxed and spacious environment for everyone to have a pleasurable experience.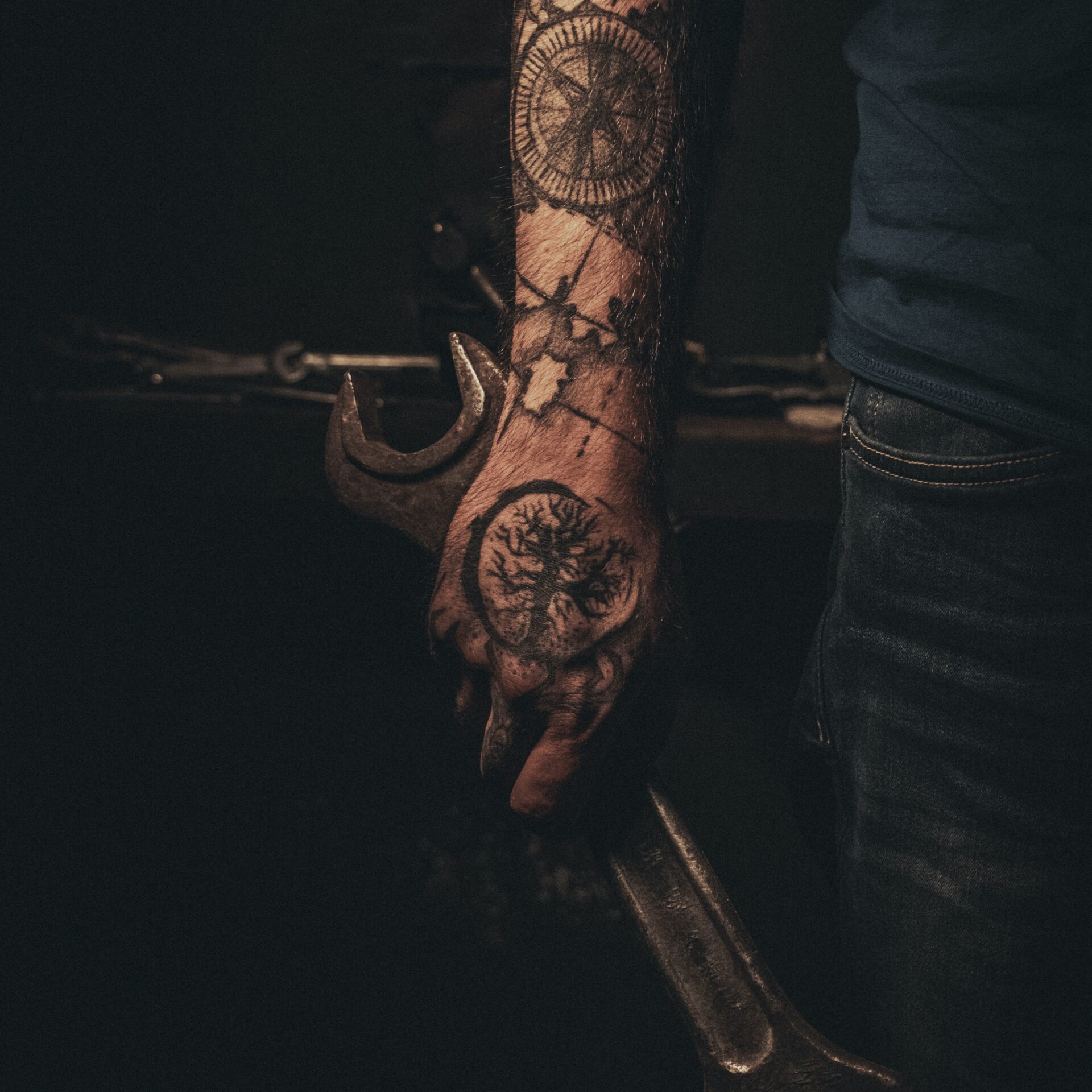 As tattoo artists we take time to talk with our clients and establish a good understanding of what we're designing. Because we are a custom shop, changes can be made to the design until the client is absolutely satisfied, before beginning the tattooing process. We pride ourselves in creating a relaxing and clean environment for artists and clients to work together. We create great memories and high quality work daily. We guarantee our work so we offer free touch-ups and will help you through the healing process. Book a free consultation or just stop by the studio and chat with an artist for your next great tattoo!
What to Look for When Choosing a Tattoo
When deciding on your new tattoo there are several factors to consider, including the design, the artist, the placement on your body, the size, and if you want color/shading.

Placement can mean everything to a tattoo. First and foremost, the care you take to your tattoo will greatly affect its longevity and vibrancy over time. This includes wearing saniderm during the healing and sunscreen after the tattoo is completely healed. Your tattoo placement is ultimately up to you, we also advise and trust the opinions of the trained professionals;they would be happy to help you find the best placement for your tattoo! It's our pleasure.

If you have any thoughts about color in your tattoo let your artist know and they will help you create a perfect pallet. We use top quality vegan tattoo inks and can choose the best ink pallet based on any skin tone, discuss any and all color/shading options with your artist!

Drink plenty of water!- It's important to stay hydrated during the process, and beforehand. This will help you sit longer and heal quicker. Keep your skin moisturized- Do not over moisturize before your tattoo appointment, but it's a good idea to moisturize the skin a few days leading up to the appointment.
Get a good night's rest- being well rested will make you less twitchy and you'll end up with a cleaner/straighter tattoo. You will also have more endurance and be able to sit for longer during your session. Eat well- make sure you eat a hearty and filling meal before your appointment. Your body will need the energy and a meal will help you push through the session.
Wear the right clothing- Keep in mind that the clothes you wear to your appointment could potentially be stained with ink. Also, make sure the area you are getting tattooed is easily accessible; IE If you're getting your thigh tattooed, it might be easier to wear shorts vs rolling up your pants ect. Feel free to dress comfortably and wear headphones if you prefer.

As professional tattoo artists, we will turn your tattoo idea into a timeless work of art built to stand strong through time. We keep in mind the design, aging issues, sun exposure, needle size, and other various positioning factors to create the best look. Your artist will give you the best advice and help you make the strongest choices regarding size.
The key to your best tattoo experience!
Make sure you have a good meal before coming in for your appointment, this will give you and your body the strength to sit through your session. For longer sessions/ all day appointments, we will break for lunch and would also advise you to bring a few snacks to help you through the day.
Drink water! Being hydrated is essential to your health and the health of your skin before getting tattooed. Feel free to bring a water bottle, for we have a filtered water system for your convenience and refill.
It is best to care for the area of skin that will be tattooed prior to the appointment. You should keep this area moisturized, non-sun burned, and do NOT shave the area before coming in. It is best to let the artist do this for you so there are no cuts or irritated areas before beginning the tattoo.
Please refrain from bringing children into the studio. This is best to alleviate parental obligation during the tattoo and maintain a comfortable and quiet environment for artists to work in. It is okay to bring one other person with you for support, for we have several comfortable couches for them to sit and wait. Please do not bring your whole family.
Give your artist time! Please do not rush the artist or have obligations for later in your day (if you do need to leave before a certain time, please express this to your artist before the day of the appointment). Tattoo time can be unpredictable and our artists operate at a high level of care and detail for your tattoo.
Healing your tattoo is crucial to longevity and quality of your piece over time. We often use saniderm for healing and also have several other healing processes depending on placement of your piece. If you ever have questions or concerns during your healing, feel free to reach out so we can advise and help accordingly! It is best to stay away from your pets during the healing process, for pet dander is one of the most common causes of infection.
Booking Fees & Refund Policy
BOOKING FEES ARE NON-REFUNDABLE. Booking fees will be applied towards the final cost of your tattoo. Booking fees are forfeited if you no-show for an appointment, cancel with less than 24 hours advance notice, reschedule more than twice, arrive for an appointment more than 30 minutes late, arrive for an appointment without proper ID or arrive intoxicated or otherwise unable to be tattooed, or decide not to get tattooed at all. If you forfeit a booking fee, you may be required to leave a new booking fee before booking any new appointment(s).
NO REFUNDS for any reason. In the unlikely event of a mistake it is the duty of the artist to fix it for free. There is always something we can do. Please contact the studio as soon as possible to allow us to find the best & quickest solution.